One of the biggest stumbling blocks for many ecommerce businesses is knowledge related to taxes and laws that affect how your business operates and how it makes money for you. Many ecommerce business owners are unaware of the sales tax and the business laws that they need to be informed on and this can lead to significant stress down the road.
If you want to avoid the headaches of surprise taxes and frustrations related to legal matters you did not plan for, you will need to be informed about all of the costs and rules associated with online sales.
Ecommerce Laws & Online Sales Tax
These rules are not all standardized and many of them vary by state and country. This can make tracking them an arduous process. Make sure to get expert help if you feel like you are going to make major errors during the first few years of running your ecommerce business.
Taxes
As mentioned before, every country and state will have different taxes that are required to be taken out of sales. You will need to conduct research to be sure that you are correctly including sales tax and other items in purchases and sales done through your ecommerce site. You will also need to show sales tax included when people from states that pay sales tax are buying items in your store.
People do not always think about sales that are done between different states requiring that different taxes be taken out of the sales or added to the sales on the customer side. You will want to make sure to talk to a tax expert before you start adding sales tax to the logic of your sales platform.
Always make sure that your international taxes are being correctly added to purchases as well. In places like Britain, there is VAT that applies to non-essential goods and there are other unique tax requirements per country that you will need to follow to the letter. If you are not sure if you can get all of the international sales taxes sorted out, hold off on selling to other countries until you are certain about the taxes for these sales.
Taxes are often best handled by an accountant or a tax expert who is well-versed in ecommerce taxes. There are many factors that need to be considered for each kind of sale and you do not want to have to pay back thousands in tax that you did not know you owe.
Overall, you will have far more luck and less stress if you choose a point-of-sale platform that tracks tax liabilities for you. Having this part of the process baked into the logic of your POS system will help you to eliminate the need to research taxes and fees for sales in other states or other countries. Large retailers have entire teams of people who track this information, but you will probably have to do this yourself.
Having the right POS on your side will keep you from falling into the pitfall of lagging behind changing tax and fee regulations and rules. You may not have the tax and fees team that Amazon does, but having a good and up-to-date POS on your side will often be more than enough to keep your business on track.
Payment Gateways
There are many ways to handle the payment gateway that you are planning to use for your sales. You can even use multiple gateways on most ecommerce platforms. This means that you will be able to leverage many different gateways to meet the needs of different buyers who are shopping through your site.
These payment gateways can vary from hosted to non-hosted. They can include anti-fraud features and they might also require transaction fees or termination fees. Look into monthly fees and set up fees as well so that you are not surprised by costs you were not expecting.
The most common payment gateways that are used for ecommerce are PayPal, Square, Stripe, 2Checkout, QuickBooks Online, and SecureNet. There are many other options out there, but using lesser-known payment gateways can lead to issues with sales and support. These less familiar gateways may also not be trusted by your customers.
This is an area of your planning for your online business that deserves extra attention. Look into reviews of the support and features of each of these options and consider if the gateway that you are looking at will work for your needs. There are many reasons why you might not use a payment gateway, but you should try and find out what makes these gateways a bad fit before implementation.
There is nothing that scares away customers faster than a sloppy payment interface or a difficult purchase process. You can avoid these snags by carefully vetting your payment gateway well before you implement it.
Copyrights, Patents, and Trademarks
This is an area where misconceptions are common and confusion is typical. Part of the trouble that arises from this portion of the ecommerce reality, is that people are not always sure what each one of these terms means. The lack of clarity and understanding that surrounds these important parts of your online business model can lead to major issues down the road.
These important parts of any business model can lead to legal complications if you do not understand them or how they affect your business directly. Let's define them so that you know for sure what each of these important items is.
Copyright: This is a protection for the authorship of something like music, writing, or works of art.
Patent: This is a limited-duration property right that relates to an invention. It is granted by the United States Patent and Trademark Office in exchange for the public disclosure of your invention.
Trademark: This is a word, a phrase, a symbol, or a design that identifies and distinguishes the source of a good that belongs to one party. This is a unique identifier that is not like others that are registered.
You may not need to apply for one of these items, but depending on your product it might be a good idea to protect your invention or your investment in the development of a product.
Another factor that is sometimes overlooked is doing the research to make sure that you are not infringing on another copyright or patent or trademark. You might be clear about the fact that you cannot sell an item that is branded with the Game of Thrones logo, but there are sometimes other items that have legal protection that you might be infringing upon without realizing it. This is where research matters.
You should always reach out to the right agencies who handle these unique legal protections and make sure that there are no patents, trademarks, or copyrights in place related to an item that you are developing. It is much easier to adjust your idea before you have finished developing it, so you should do this before you invest serious effort into any new product.
Shipping Limitations
This can be complex or simple depending on what kinds of items you are planning to sell. If you have been working with a fulfillment service, you can just ask them if they will be able to handle shipping unique items that are often limited. If you have just begun to develop an idea related to an item with shipping restrictions, you will need to find out who will be willing to provide shipping support for your needs.
In some cases, certain countries and states will not allow you to ship items that are restricted, or you may have to pay fees and additional shipping charges to be allowed to mail these items to customers. This is often easy to avoid if you are aware of which kinds of products have limitations on them related to shipping.
Here are the commonly restricted items that cause issues with shipping:
Fruits and vegetables (fresh)
Hazardous materials of any kind
You may be allowed to ship these items with restrictions if you pay extra fees and provide extra documentation, but you will need to consider if you can sell them in enough places to make it worth your while to develop and market these items.
The information that you will need related to this kind of product shipping and handling can be found through the Federal Trade Commission This link will provide you with all of the information that you will need related to selling these kinds of goods and shipping them to customers.
Inventory
Inventory can be a surprising source of legal ramifications that many ecommerce business owners are not aware of. While it can be tempting to just store your vast inventory in a spare room in your home, you might find that this is not legally acceptable in many states.
Stocking your inventory in your home can lead to zoning, lease, and deed issues that can prohibit running an ecommerce business from your home. This means that for many fledgling ecommerce businesses which require a large amount of inventory in the beginning, a brick-and-mortar location might help alleviate these issues.
An even better solution that avoids all of this stress, is to work with a shipping and fulfillment company from the beginning. This company will handle shipping your orders at reduced postage costs and they will be able to accept returns as well as track inventory for you and your business.
This is a great solution if you don't want to deal with figuring out how to ship internationally or to other states all by yourself. You will save a lot of time when you work with a shipping and fulfillment company and you will be able to free up that spare room in your home!
Age-Related Restrictions
All ecommerce businesses must comply with age-related laws and regulations. Most of these are governed by the Children's Online Privacy Protection Act (COPPA). There are no exceptions to this set of rules and you cannot get an exception related to following them.
At the most basic level, this act restricts you from collecting any personal information related to children under 13. Any product that you sell for children must abide by COPPA.
The rest of the restrictions related to age and to who can view products and services for sale are regulated state by state and country by country. You will need to research these rules carefully if you are planning to sell something alcoholic or a vaping product.
These are just two examples of items that are restricted in some states and countries. You should consider any product that you develop as suspect until you have confirmed that it will not fall under these restricted headings. Additionally, these rules and regulations can change, so you will need to stay up to date on these factors so that you do not run into legal issues related to items that you are selling.
Business Insurance
This is an often-overlooked part of your business operating costs and it is an important part of business ownership. There are lots of types of business insurance that you can pick for your small business and you should look into each kind before you decide what you will need for your unique business needs.
An insurance provider will be able to help advise you about which kinds of insurance that you will need for your ecommerce business. You may need a combination of these kinds of insurance, or you may only need to carry one. It all depends on what you are selling and how you are shipping it to your customers.
The most common types of ecommerce business insurance are:
High-risk products like CBD and alcohol might need you to carry almost all of these kinds of insurance, while lower-risk items might only require that you carry general liability insurance. These plans will protect you financially in the instance that a consumer is harmed while using your products.
Product liability insurance is very common if you develop products that are unique to your business. A good example of this need would be insurance surrounding developing your own skincare line or makeup.
Some businesses will also need to think about professional liability insurance (also called errors and omissions insurance) which will protect you against malpractice, error, and negligence. This is a common need if you are selling items that are intended to improve your health like workout equipment or daily supplements.
Always seek expert advice about these kinds of questions if you are not sure what kind of insurance you will need. There is nothing worse than being uninsured when an accident occurs. You would be at risk of losing tons of money and having to close your business.
Licenses and Permits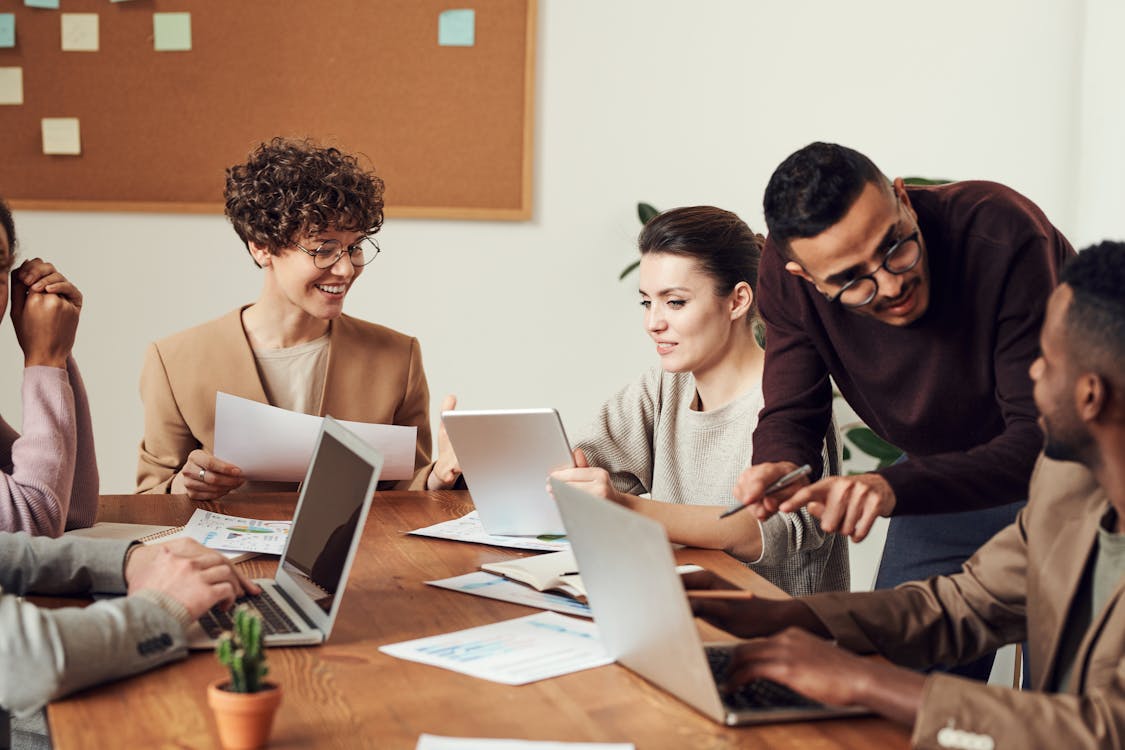 This can be product-dependent, but you will often need licenses and permits to sell items online. These legal requirements vary from state to state and country to country, so getting expert legal advice is a good idea. This is particularly true if you are selling medical-related items, health supplements, or any item that is within a regulated industry.
Even digital information sales and clothing sales require special licenses and you will need to make sure that you consider all of these permitting and licensing fees and processes before you start selling any kind of item online. You might be surprised to find out which kinds of items require licenses and permits.
Legal advice can be obtained from a lawyer and there are online legal sites that will advise you about these needs as well. This is a part of your online laws and taxes picture that you cannot neglect and you should be certain you have all the right licenses in place before you start selling anything online.
PCI Compliance
PCI compliance is necessary for all online sellers and you will want to be sure that your SaaS platform has baked it in. Assuming that it is in place is a major failing of many online businesses. Data theft is a major Achilles' Heel for many online businesses and you will want to be sure that your customer data is safe and secure.
Data security and web security are huge and complex topics, but you do need to make sure that you understand this topic at a basic level to be sure that you do not make errors that could lead to a data breach.
There are many moving pieces that are included in PCI Compliance, among them a secure checkout procedure and encryption throughout your site. You should also be careful about storing any customer information anywhere on actual paper in your office.
Make sure that any employees that you would with are aware of the rules and necessities for PCI compliance and you should double-check all of the protections that are offered by your current SaaS platform. You may need to beef up this security to be certain that you do not run into issues down the road.
Selling on Other Platforms
If you are selling across many platforms, you will need to look at the risks and taxes, and fees that are associated with each one. It can be easy to forget to look at the fine print when selling on Facebook, for example. You might assume that it works just like your ecommerce store when in reality these sales work far differently.
A prime example of the kinds of agreements that people do not realize they are making when they sign up to use social media for sales is Facebook. You can use messenger to make sales and transfer money now, but the messenger is also given permission to listen to you and your family.
This means that you will see ads and targeted information that is placed related to your business conversations. This kind of sales transaction is also not nearly as secure as it could be, and you should probably avoid using messenger in this way for a whole variety of reasons.
Each kind of sales platform that is not linked to your actual ecommerce site could cause you difficulties related to their own unique rules and regulations that you were not aware of. There are further concerns with each of them related to security and data exchange.
It is often best to focus your social media outreach on driving traffic to your ecommerce store where taxes, fees, and regulations are in place correctly at all times. It is just not worth taking the chance that you will encounter an unexpected tax or legal issue months after you sold someone some products on Facebook.
Ecommerce Laws & Online Sales Tax is an Important Business Concern
Laws, fees, and taxes can be one of the most stressful parts of business ownership, but doing some research and getting expert advice can often eliminate most of your worries on these topics. Taking the time to self-educate often mitigates the risks associated with mistakes related to taxes and fees and it can help quite a bit for legal questions as well.
Laws and sales tax and fees are all major considerations for your business success. You will need to be sure that you are on track with regard to all of these items if you want to run a successful business that will stand the test of time. There is no exchange for experience and expert advice when you are planning out this important part of your ecommerce business structure.
What to Do Next
Now that you know about ecommerce laws & online sales tax, you are ready for the next step along the road to planning your ecommerce business! If you are ready to move on, you will need to read Chapter 6: 10 Best Ecommerce Platforms Compared & Ranked (2022). This chapter will help you to pick out the perfect online platform for your business needs.